Departed Teachers L-Y
IN MEMORY OF DEPARTED
1960-1964 TEACHERS AND STAFF
Part 2 -- Alphabetical for L - Y
The following items were transposed from the PHHS64 Web Site, although some photographs were obtained from the PHHS65 Rambler. The early obituary items were composed by Randy Milliken, whom we thank. This is the second half (L-Y) of In Memoriam comments for Departed Teachers. We do not have information on all of them, but many PHHS65 students will surely remember those below and be interested in their histories.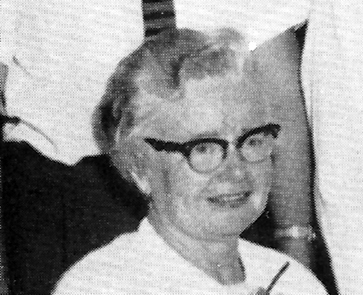 Enid A. Larson, 1905-1991. Miss Larson was raised on a farm in the Owens Valley during the time of the Los Angeles water grab. By 1930 the census shows her in Berkeley, working in a scientific lab, I would imagine with UC degree in hand. By 1950 she was teaching biology at Carmel High School. A student who became a vascular surgeon remembered her 60 years later. "My friend Gerry Robison and I were very involved with Ms. Larson, so we started collecting snakes. We even had a couple of rattlers. Our mothers were horrified" he says (The Herald on-line, 2010). She came to PHHS in 1958 or 1959. We have been told that Miss Larson took part in a PHHS girls protest in the late 1960s to defy the dresses-only rule by wearing pedalpushers to work. She retired to the Owens Valley in 1970 to finish her life's work, a book on chipmunks of the mountains above Carmel Valley. "Merriam's Chipmunk on Palo Escrito" was published in 3 volumes over 1977-81. Passing in 1991, she is interred with her parents and siblings in the family plot near Bishop.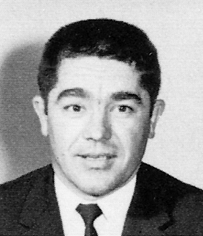 Donald E. Lockyer 1926 - 2011. Mr. Lockyer grew up in Bannock County, Idaho. His father was a machinist, his mother a waitress (1930 census). In June 1945 he joined the U.S. Army. By 1948 he was a physical education major at Idaho State University, living with wife Ruth in campus housing in Pocatella. He was at PHHS by 1958, where over the years he taught Social Studies, Driver Ed., and coached football. In 1968 he moved over to new Concord HS, where he became head football coach. His wife Ruth died in 1976. He continued to teach at Concord High until his retirement in 1985. Eventually he moved to Reno, where he passed away 2011. His published obituary lists his 5 children, 6 grandchildren, and 2 great-grandchildren (Contra Costa Times on November 1, 2011).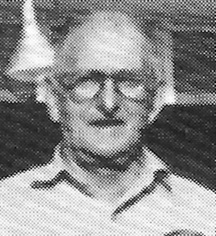 Gregory Edward Martin, 1905-1973. Mr. Martin was born in Hawaii in 1905 (Cal. Dth Index). We have no information on life until 1940, when he married Marietta Silva, a Contra Costa County native. Mr. Martin served as a machinist in the Navy during 1944-45, despite being in his late 30s. This suggests a mechanical expertice in great demand at that point of WWII. The Martin's had two children, a son born in 1941 and a daughter born in 1946. Mr. Martin became head custodian at PHHS in the fall of 1960, our freshman year. We speculate that he retired at age 65 in 1970. He passed away in Concord in September of 1973.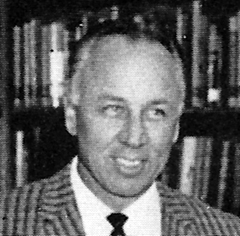 Anthoney M. Maze, 1914-1999. Mr. Maze was born in Chicago (Cal. Dth Index). We have yet to be able to document his early life or college background. In 1953 public records he was living in Modesto and teaching at Patterson Union HS. By 1957 he was living in Concord and teaching at Pacifica HS. He came to PHHS for the 1961-62 school year, and over the years worked as a counselor and taught social studies. Mr. Maze did not marry. He died in Walnut Creek in 1999.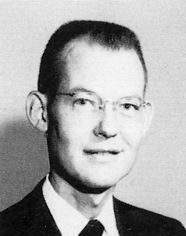 Eugene Wilson McClain, 1924-1989. Mr. McClain was born in Nebraska and spent much of his youth on his grandparent's farm in Iowa. In the 1940 census he was with his mother (a bookkeeper) and step-father (an insurance salesman) in San Francisco. He enlisted in the Army in March of 1943 and served thru March 1946. He then went to Cal, where he was a member of its marching band (1950 Blue and Gold). Mr. McClain was not the first PHHS librarian, but he was in place in that position in 1958 (1958 Rambler). He lived in San Francisco his entire life and died there in 1989.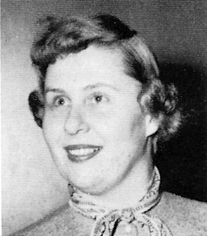 Anna McFarland (Foster), 1928-1994. Anna was born in 1928 in Berkeley, California. Her father was a professor of electrical engineering at U.C. Berkeley. She went to college at U.C. Davis, where she was active in the Home Economics Club and graduated in 1950. She taught Home Economics at PHHS at least as early as 1955-56 (1956 Rambler), continuing through our sophomore year. In April of 1962 she married Robert S. Foster of Dixon, owner of a large general farm. We are still trying to find out whether or not she had a teaching career in Solano county. The Fosters did not have children. Anna Foster passed away in 1994 in Solano County.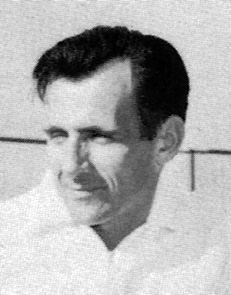 Robert C. McGuire, 1927-2015. Mr. McGuire was born in Seattle, Washington, the son of a civilian army air force employee. His family moved to Twain Harte at the start of WWII. As a senior at Sonora High in 1944, Robert was on the football, basketball, and track teams. Moving on to the College of Pacific, he was on the 1945-1949 track and cross country teams. Betweeen 1949 and 1956 he taught and coached track, at Layton High near Fresno, then in Modesto. In 1956 he came to PHHS as track coach and mathematics teacher. Over his career as a high school track coach, he coached 33 state meet performers, three individual champions, one national record holder and five top ten nationally ranked boys cross country teams. In 1978 he initiated the women's track and cross-country teams at Cal State University, Hayward. His track teams there won 12 league track team titles, nine Top 10 national finishes and one national title. In cross country his teams won two national titles and were ranked in the Top 20, 12 times. He retired from CSUH in 1992. An active member of the community, Bob McGuire was involved in CYO, Boy Scouts of America, and the Volunteer Reader Student's annual profiles at local high schools. He attended our reunion dinner in August of 2014 and welcomed his Class of '64 athletes to his home the following afternoon. Coach McGuire suffered from heart and pulmonary problems that led to his death on March 24.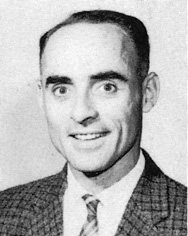 Herbert Norman McRae, 1922-2015. Mr. McRae was born in Federal, Alberta, Canada on 29 July 1922. He came to the US in 1949 and immediately began college at Fresno State University. He obtained an MS degree there in the early 1950s. We believe, but are not certain, that he was part of the founding staff at PHHS in September of 1954. He married Irma Belser, another Canadian, in Fresno in August of 1955. Daughter Jeanne was born in Alameda County in December of 1956. Mr. McRae taught physics at PHHS until it closed in 1980, and was the Science Dept. chairman for the entire time. He raised his family with that of close friend Joe Hipple, and together they built Norm's home and a shared summer cabin at Tahoe. He wanted to attend the PHHS64 reunion dinner last summer, but found it impossible. Mr. McRae died Tuesday, February 17, 2015 from a heart attack.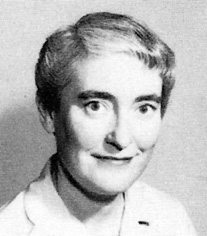 Clara Juanita Mohler, 1922-2013. Miss Mohler, born in Missouri, was raised in a suburb of Akron, Ohio, where her father was a quality inspector for a tire company. Clara won the National Spelling Bee in 1935 at age 13. She attended Ohio University in Athens Ohio, where she graduated in 1943. We next see her in the public record on passenger lists to and from Yokohama, Japan over the summers of 1949-1953; there she taught at the Narimasu School in the US enclave. She was hired at PHHS for the fall of 1956 to teach Latin in the foreign language department. She taught English as well, and only English after Latin was phased out the year we started at PHHS. Miss Mohler lived many years on Wilson Lane in Concord (the listing on Spokeo indicates she had a graduate degree). In about 2006 she sold that home, eventually moving to an extended care facility in Walnut Creek. Facility personel there tell us she passed away in December of 2013.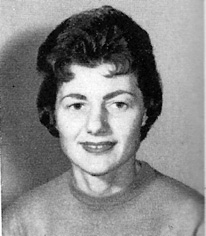 Olive Grace (Gomer) Monfort, 1935-2009. Mrs. Monfort was born in Deschutes County, Oregon and raised in the vicinity of Nampa, Idaho, a middle child among 7 children. Her father was a farm manager. She attended Idaho State College in Pocatello, graduating in 1957. The time of her marriage was not found. Her son Michael was born in Contra Costa County in July of 1961. She is listed in the City Directory back in Nampa in 1993. She passed away at Nampa Care Center on October 8, 2009.

Harold Edgar Nay, May 19,1926-April14,2019. Resident of Antioch, CA Mr Nay was born and raised along with 4 siblings in Pasadena, CA . He marched in the Tournament of Roses Para as coronet player in the Pasadena City College Honor Band. He earned his third mate's license at the California Maritme Academhy in 1946 and made 8 trips to the Orient as a second mate aboard the SS President Jefferson. He was then assigned to Naval Intelligence at the Pentagon. He later earned his Bachelor's degree in Mathematics at Cal and then Master's at San Diego State. He began his 44 year teaching career in 1955 at Liberty HS, then served the bulk of his career as Had of the Math Department at PHHS. He also taught at Ygnacio Valley, Antioch and Deer Valley High Schools. He married Orillian Frazier in 1948 and were together for 66 years until her passing. He enjoyed presenting his latest mathematical discovery, leading backcountry hikes, and telling grandiose tales of his hijinks around the campfire. His pursuits of new learning and untouched Yosemite trails were boundless. He is servived by one sister, four children, ten grandchildren.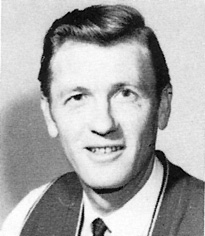 Peter A. Nebel, 1922-1986. Herr Nebel grew up in Cologne, Germany and went into the Luftwaffe after secondary school. He was shot down over the English Channel, taken prisoner, and sent to a P.O.W. camp in Texas. He came to California and worked his way through college as a door-to-door salesman. He was naturalized in San Francisco in 1959. Mr. Nebel left PHHS at the end of our junior year under stressful circumstances involving a grading controversy. He taught thereafter in private schools in San Diego county, we have heard but not verified. Mr. Nebel died in the la Jolla vicinity in 1986.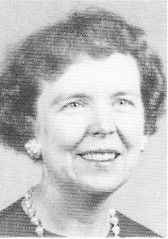 Carol Orpin Elmstedt, 1930-2015. Carol was born in San Francisco and grew up in Santa Rosa. Her father was an accountant, her mother a homemaker. She received her BA in Secondary Education from San Francisco State College in 1954. Miss Orpin taught business at PHHS during our years there and remained with the Mount Diablo Unified School District her entire thirty five year career. She married Charles Elmstedt, a widower, in 1988. Carol had a strong involvement in the Lutheran Church and the Sons of Norway. She especially enjoyed cooking and entertaining, visiting friends, travel, craft work, reading, and volunteer work. She and Charlie traveled extensively in the United States and Europe. She had a passion for animals and was involved in many organizations promoting the kind treatment of animals. She was also very involved with the residence council at Salem Lutheran Home from 2005 until her passing on March 23, 2015. (Most informatin from: http://www.legacy.com/obituaries/contracostatimes/obituary.aspx?n=carol-orpin-elmstedt&pid=174490398&fhid=5486#sthash.YH7m4lAG.dpuf )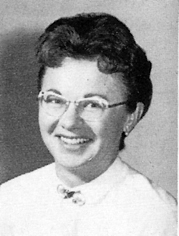 Gwen Porter Palmer, 1926-2007. Mrs. Palmer was born Gwen Porter. She attended U.C. Berkeley during WWII; she is pictured in the Glee Club in the 1945 Blue and Gold. She married Lyle Palmer, another U.C. Berkeley graduate. They made their home in Pleasant Hill. Mrs. Palmer taught ran study halls at PHHS over the 1961-62 school year. (This entry will be completed after further research.) Mrs. Palmer passed away while living in Pleasant Hill in 2007.

Edward Lyle Palmer 2/23/1925 - 6/17/2018 Resident of Walnut Creek
Edward Lyle "Coach" Palmer died peacefully in Walnut Creek on June 17, at age 93. Lyle was born in Oakland in 1925, the son of Fay and William Palmer and brother of Bill and Dorothy. He attended Acalanes High School and trained as a pilot in the US Navy Air Corps during WWII. He attended UC Berkeley, where he played baseball in the first College World Series, in 1947 (and helped the Bears defeat Yale and their first baseman, George H. W. Bush). After graduating in 1948, Lyle played baseball for the Oakland Oaks of the Triple-A Pacific Coast League, as well as for several other semi-pro leagues and teams—the Bremerton Bluejackets, the Spokane Indians, the Albuquerque Dukes, and the Wenatchee Chiefs—batting .332 over six seasons.
In 1954 Lyle joined the staff of the newly opened Pleasant Hill High School, where he taught various subjects (driver's ed, aviation, P.E., geography) and coached baseball (as well as other sports) for the entire life of the school. When PHHS closed in 1980, Lyle taught at Ygnacio Valley High School, until he retired in 1982. Lyle played Sunday baseball for the Cal-Vets and Oakland Old Timers in Yountville for many years, enjoyed traveling with his wife, Gwen (who passed away in 2007), and played golf until he was 85—only quitting because he couldn't meet his own high standard of play. He was an easy-going, hard-working man who leaves three children, Curtis Palmer (Karen), Kristin Palmer Connors (Bill), and Nancy Palmer, as well as a granddaughter, Jordan Capozzi Palmer, his great friend and caregiver, Ruth Hayes, and wonderful friends from his Pleasant Hill neighborhood and beyond. His family would like to thank his caregivers at An Oak Grove Manor for all their loving attention.
There was a memorial service for Lyle on July 19, at Hillcrest Congregational Church in Pleasant Hill. Remembrances may be made to a charity of your choice. Go Rams!
Published in East Bay Times on June 30, 2018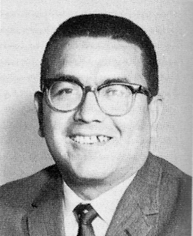 Louis David Ruybalid, 1925-1993. Mr. Ruybalid was the seventh of eight children of a Conejos County, Colorado farming family. He served in the Navy during WWII. In the late 1940s he went to the University of Denver. A 1960 city directory shows him teaching in Carlsbad, New Mexico, and married to wife Stella. He came to PHHS in the fall of 1960. He lived many years on Wilson Lane in Concord. Mr. Ruybalid died in 1993 in Contra Costa County and is buried in the Mogote Presbyterian Cemetery in Colorado.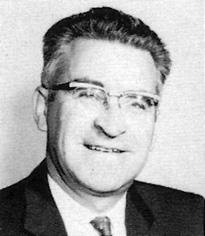 Henry Samborski, 1918-2000. Mr. Samborski was born in Chicago, the youngest of six children of immigrant parents from Poland. His father was a tailor. Henry graduated from Chicago State University in 1941. He went into the Army in Oct. 1942 and left in Nov. 1945 as a Tec 5 (specialist). Those who took his classes at PHHS know about his WWII experiences. He went over to Ygnacio Valley HS when PHHS closed. His wife Bernice passed away in 1994. Mr. Samborski was living in Danville when he died in 2000.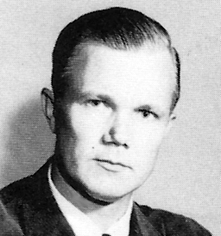 Robert Gibson Soder, 1928-1998. Bob Soder was born in San Francisco. His father was a carpenter. He enlisted in the Army in 1946. At some point he studied music at Mills College under famed French composer Darius Milhaud. Later he obtained a B.A. from San Francisco State College. He was already at PHHS as a Music teacher by 1955-56 (1956 Rambler). His PHHS jazz bands won wide fame. Mr. Soder moved to Yolo County soon after PHHS was closed. His last residence at death in 1998 was in Davis, Yolo County.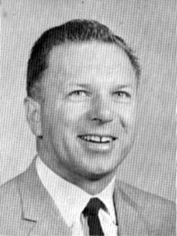 Jim Snowden, 1928-2015. Col. James E. Snowden, art teacher and tennis coach at PHHS, passed away in Naples, Florida on February 6, 2015. Here follows an extensive excerpt from his obiuary in the Contra Costa Times:
Born in Oakland, CA, James was the son of James E. and Hilda Josephine "Babe" Snowden. Jim received a BA in Art from the University of California at Berkeley, CA and was a member of the Phi Kappa Psi fraternity. He went on to earn his Master's degree in Fine Art from San Francisco State University. As an artist, he was proficient in watercolor, pottery, woodworking, silkscreen, oils, and serigraphy. Jim also received an Advanced Special Education degree from Stanford University. He was a licensed General Contractor and designed and built homes in the San Francisco Bay area. In addition to his educational achievements, Jim proudly served 32 years in the U.S. Army. During his active and reserve duty, he was stationed in Germany and was deployed in the Korean Conflict. He retired as a full Colonel in 1983.
Jim's professional achievements included 32 years with the Mt. Diablo Unified School District in Northern California. Eighteen of those years were spent as the Administrator of Art and Industrial Art, which included vocational training for special education students. Jim and his art students created the iconic inlaid mosaic Ram's head at Pleasant Hill High School. He coached tennis, wrestling, and basketball at school campuses, including Diablo Valley Jr. College. Broadcasting from the Claremont Hotel, he was a radio announcer for KRE in Berkeley, CA.
After retiring in 1988, he started playing golf and achieved a handicap of 9. Previously married to the late Annette Marie Person, Jim remarried and is survived by his cherished wife of 32 years, Bette Smith Snowden. Jim and Bette, his "girl for all seasons", have enjoyed living in Naples, FL since 1992. See more at: http://www.legacy.com/obituaries/contracostatimes/obituary.aspx?pid=174099409

James N. Spitz, 1921-1964. Mr. Spitz was born in Turlock, California. By 1930 his family lived in San Francisco, where his father was a poultryman for a grocery store. By 1940 he was back in Turlock with his mother and a step-father. A 1941 city directory places him in Modesto. Somehow, when he enlisted in the Army in 1943, he had completed three years of college (public military records). He married in 1950. For many years he worked as an actor, but left that profession to join the founding faculty of PHHS in 1954 (see article above). Mr. Spitz was well-loved by his students. He died at the end of the school year in 1964 in Walnut Creek.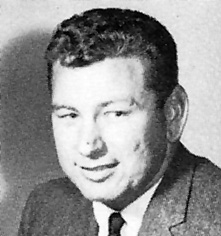 Jimmie Robert Timms, 1932-1992. Mr. Timms was born in Lake City, Arkansas, the third child in a large family. His father was a farm laborer. After high school, Mr. Timms joined the Army. Subsequently he entered the College of the Pacific in Stockton, where he played football and rugby. He married wife Cornelia in 1959 and came to PHHS during the same time period. They made their home in Danville. He became co-head football coach (with Mr. Forrest) at PHHS when Mr. Briggs stepped down in the late 1970s. When PHHS closed in 1980, he moved over to Ygnacio Valley HS and stayed there until he retired. Mr. Timms died in 1992 soon after his retirement.
Alice Treece, 1918-2009. Mrs. Treece was born Alice Klass in Waukegan Illinois. She was the seventh child of parents who came to the US in 1905 from Russia. When she was very young her father had a shoe repair shop; later he was listed as a junk pedlar (US census, 1920, 1930). Alice married native Californian Burel Treece in approximately 1939. Their two sons and one daughter were all born in the early 1940s. In 1953 she is listed in the Pittsburg City Directory as a bookkeeper for Klein's, with residence in Concord. She was Principal's Secretary at PHHS in the 1955-56 school year, and perhaps earlier. The Treece's spent the rest of their lives in Concord. We do not know when Mrs. Treece retired. Mr. Treece died in 2001 and Alice Treece in 2009.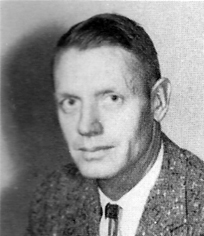 Jack Lee Warren, 1919-2004. Mr. Warren was born in Housten, Texas. His early life is not known to us. He enlisted in the Army Air Force in the summer of 1940 after completing two years of college ([public military records). During WWII he was a B-17 gunner, stationed in the Aleutian Islands. Out of the military, he married wife Jean in 1946. He returned to college at the University of Colorado, where he was third basemen on the baseball team and graduated in 1948. He started teaching and coaching, had four children, and obtained an MA, all in Colorado. The family moved to Concord in 1958 and Mr. Warren began his career teaching social studies and coaching at PHHS. He transferred to Ygnacio Valley in 1980 and retired in 1982. He passed away in Mt Diablo Hospital in 2004.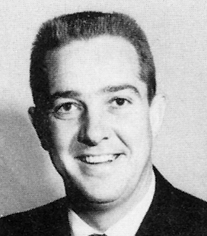 Thomas O. Webb, 1929-2001. Mr. Webb was born in Lewiston, Idaho. In the 1930 census his father is listed as a riverman for a lumber company. In the 1940 census his father is a boom operator at a lumber mill. Mr. Webb served in the Navy from September 1950 thru July 1954. He received his B.S. and Masters degrees from the University of Idaho, then arrived at PHHS in 1960 to teach industrial arts. In 1966 he joined many PHHS teachers on the founding staff of Concord HS, where he stayed until retirement. He and his close friend Mr. Lockyer, along with former student Dave Clark, built cabins near Henry's Lake in their home state of Idaho. We believe the Webbs moved there year-around in the mid-1990s. Mr. Webb died in Idaho Falls on August 8, 2001.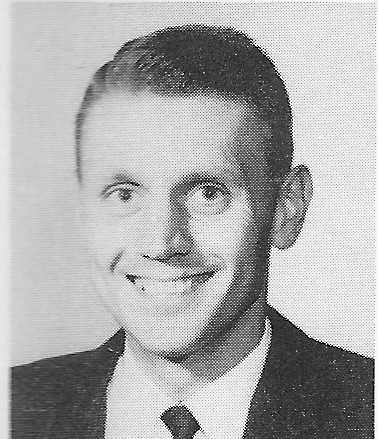 Philip Eugene Willson, 1926-2015. Mr. Willson was the sixth and youngest child of a farming family in Barnes County, North Dakota. The family gave up the farm by 1935. At the time of the 1940 census they lived in Valley City, the county seat, where Phil's father had become a salesman for Texaco Oil. After serving in the Navy for two years near the end of WWII, Phil returned home to obtain a B.S. in Chemistry at Valley City Teacher's College. He married Lillian Nelson in 1949, the year he started teaching high school in North Dakota. Subsequentely, they moved to Montana, where Phil taught and obtained an M.A. at Montana University. He came to Pleasant Hill no later than 1960, where he taught mathematics. The Willsons had two sons and a daughter. From his published obituary we learn, "Phil wore many hats: baseball coach, Boy Scout leader, Sunday school teacher, as well as serving the church in various other capacities. For over 30 years he devoted himself to serving as the primary caregiver for Lillian. He loved to bowl, golf, play tennis and camp." His wife Lillian passed away on September 24, 1996 and he died on September 20, 2015.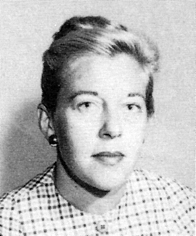 Barbara June Young, 1925?-1987 Miss Young was a native of Oregon. She attended Oregon State University, where she appears in the yearbooks of 1945-1949, and is noted as "B.J. Young" in her senior picture in 1949. She came to PHHS in 1957 or 1958 and was the head of the Girl's P.E. department from 1958 forward. We need more documentation to determine when she retired. If we have identified the correct June Young, she served in the Army between 1944 and 1946, and died in January of 1987.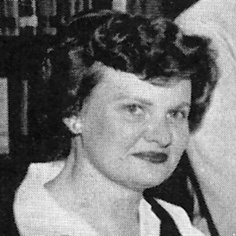 Nancy Carolyn Young, 1934-2011. "Miss Young, a resident of Napa at the time, passed away peacefully at home surrounded by her loved ones on July 8, 2011. In 1955 she began teaching business courses at Pleasant Hill HS where she remained until 1981. She lived in Walnut Creek 1955-1979 then returned to her beloved Napa. Memorial services were at Tulocay Cemetery in Napa" (from the Contra Costa Times, July 13, 2011).