In Memory
James Harp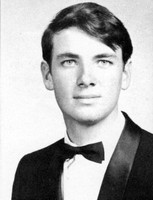 We just became aware of this obituary so am adding it now, yes three years later.
James A. Harp, 51, pool hall owner
By Krystyna Slivinske
February 10, 1999 Chicago Tribune
He may not have been a great pool player, but James A Harp 51, of Arlington Heights, did know how to run his billiard halls in Vernon Hills and Chicago.
Born in Oakland, Mr. Harp died Sunday while on vacation in northern Michigan.
After a 26 year career in office product sales that required a lot of travel, Mr. Harp was ready for a change. His sales career began in California with Moore Business Forms, where he was director of sales. He was transferred to Chicago in 1975 and continued working in sales with several other companies that included Rubbermaid in Chicago.
In 1991 after reading a magazine article about the rising popularity of pool halls, Mr. Harp decided to open one. The following year with the assistance of his best friend and partner, Carl Hahn, Mr. Harp opened Slate Street Billiards in Vernon Hills.
"It was never described as working there because it was always so much fun," said Hahn. "He was a fun person to be around every minute of the day."
In 1997, Mr. Harp this time on his own, opened Philosofur's, an upscale bar with pool tables and dart boards in Chicago's Lincoln Park neighborhood.
"He was the consummate bar leader," said his daughter Kellee Magee. "He was the kind of guy you wanted to spill your guts out to."
Mr. Harp received a bachelor's degree in psychology from California State University of Chico where he met his wife of 30 years, Lauree. He was past president of the Frontier Days Festival Committee in Arlington Heights.
Other survivors include a daughter, Mollee, his parents William and Jean, and a brother William.
A visitation will be held from 3 to 8 p.m. Wednesday at Glueckert Funeral Home Ltd. 1520 N. Arlington Heights. Service will be held a 11 a.m. Thursday in the funeral home.