IT"S ON!!!
We are planning our 57th Reunion on Saturday, August 20th at Janice Barr Dawe's house. This is the night before the All Class Picnic (see notification below).. If you have not already, please take a moment to reply to the 57th Class Reunion Survey on this website so that appropriate plans came be made for this gathering. The link to this survey is on the left hand column just above MEMBER FUNCTIONS. Just click on the link and answer Yes or No and then Submit.
This just In From Gail Presson regarding the picnic the Sunday after our gathering,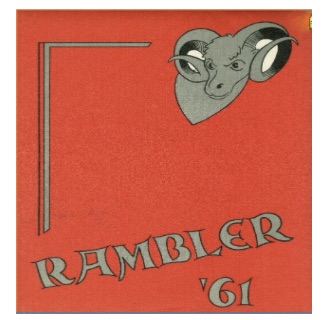 2022 Annual PHHS Picnic
Date: August 21, 2022
Time: 11am – 3pm (or there about)
Cost: $5 donation
Where: Quad & Rally Bowl at Pleasant Hill Middle School (formerly PHHS)
1 Santa Barbara Drive, Pleasant Hill, CA
Contact: Gail Turpin Gayer, Class of 1976. Email: annual.phhs.picnic@gmail.com
This is a B.Y.O.E. picnic, so bring chairs (there are benches), small tables, blankets, cameras, yearbooks, food, and drinks (alcohol isn't permitted on school grounds but if we don't see it, we can't say anything so be discrete, please). There will be a Recycle bin available for people to drop their cans & bottles in too. We no longer have our BBQ guy so you will need to bring your own food this year.
There will be a janitor on site – so some bathrooms will be open on campus. He is also going to bring out some tables for us to use.
Please forward this to any friends or family that might not be on Facebook or Classmates – both sites have events listed on them. Facebook has two pages, PHHS and Pleasant Hill High School, Pleasant Hill CA.
*********
We had such lovely time at Janice's the night before our 50th reunion.
Here are some photos from that last time.
Thanks to Lynn Schuetz and Janice Barr for the following photos of the night before our 50th reunion:
This is the Tree decorated in Janice's Backyard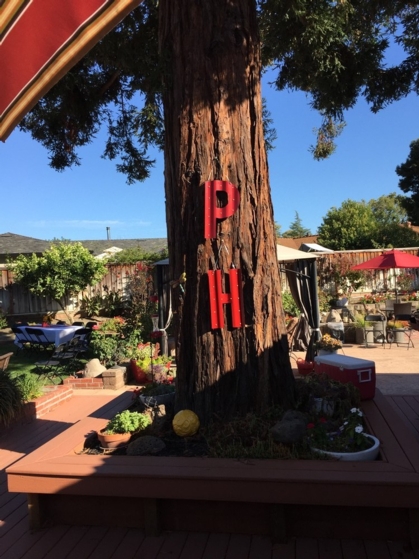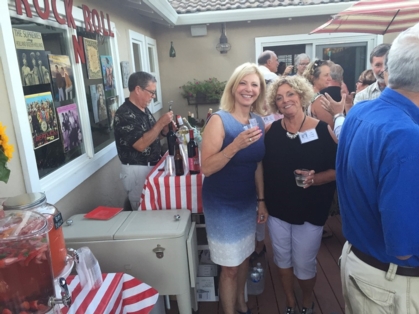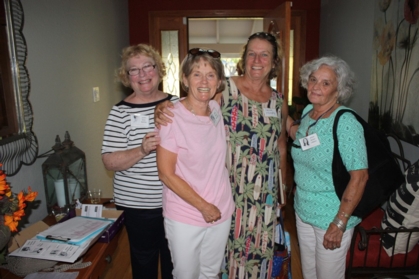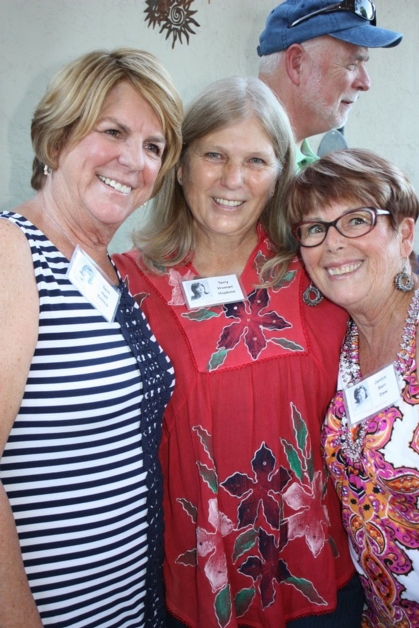 It does look a good time was being had by all. Hopefully we will get a large turnout for this auspicious event!
If you have trouble finding anything, send a message to Chris Killion.
New here? Choose First-time Visitors on the top menu.
Some still helpful tips for new and current visitors to the website:
Be sure to check out What's New on the top row of menus. It's a quick way to see any current/recent postings.

If you want to reach out privately to a fellow classmate, click on the Message Center under Member Functions on the left hand side and then click on Compose Message and select your specific recipient(s).

If you change your email or move, don't forget to select Edit Contact Info on the left side menu, and update your information. That way you'll always get notice of any class events, and we won't have to search for you again! If you use the Contact Us menu item to bring any changes about yourself or fellow classmates to our attention that would be helpful, too!

We still have over 60 on our Missing List (see Classmate Listings/Missing Classmates on the top menu). We do not have contact info for these people. If you come across any of them, or have any new clues, please let us know with the Contact Us button on top bar.